GM Recalls & What You Should Know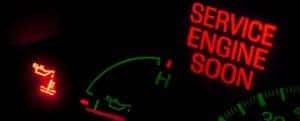 ---
If you're like many El Campo drivers, then you've probably heard of a safety recall for vehicle models, but you may be unfamiliar with what exactly this means for you and your vehicle. Learn about GM recalls with the experts here at Wharton Chevrolet GMC. We'll tell you everything you need to know about GM recalls and hopefully answer all of your GM recall-related questions.
What Is a Recall?
When a vehicle undergoes a recall, it means that the vehicle manufacturer, which would be General Motors (GM) for Chevy, Buick, and GMC vehicles, or the NHTSA has determined that there is a safety issue with the vehicle. A safety issue is usually deemed serious enough to have a high chance of causing accidents or fatalities on the East Bernard roads. You'll usually get some kind of notice in the mail or by other means about the safety recall regarding your vehicle. If you do get this notice, then the manufacturer will be responsible for covering the costs of repairs for your vehicle.
All you have to do is bring your vehicle to a certified Chevrolet dealership, and the repairs will be covered at no cost to you. Schedule service at Wharton Chevrolet GMC to get your recall taken care of immediately.
What Is the NHTSA?
As mentioned above, your vehicle's manufacturer or the NHTSA will decide whether there needs to be a safety recall on your vehicle. The NHTSA stands for National Highway Traffic Safety Administration, and they're regarded as the highest authority in automotive safety. They focus on providing safety information for all kinds of makes and models.
How to Know If Your Car Has a Recall
If you're curious to know whether your vehicle has a safety recall or not, you can find out by going to the NHTSA website and visiting their recall search page. Once you're there, enter the vehicle's VIN (Vehicle Identification Number) or the year, make, and model. For GM vehicles like Chevy, Buick, and GMC, visiting the GM recall page on their website is another option.
For more information about your vehicle's safety or anything else, reach out to the service team at Wharton Chevrolet GMC. We'll help you drive confidently on the Bay City roads.
Find Out If You Have a GM Recall in Wharton
Contact us to see if your vehicle has a GM safety recall, and we'll help you get it taken care of right away. Don't hesitate to ask us any questions about the safety and performance of your Chevy, Buick, or GMC vehicle.